Zahara Travel's Guide to Finding the Cheapest Flights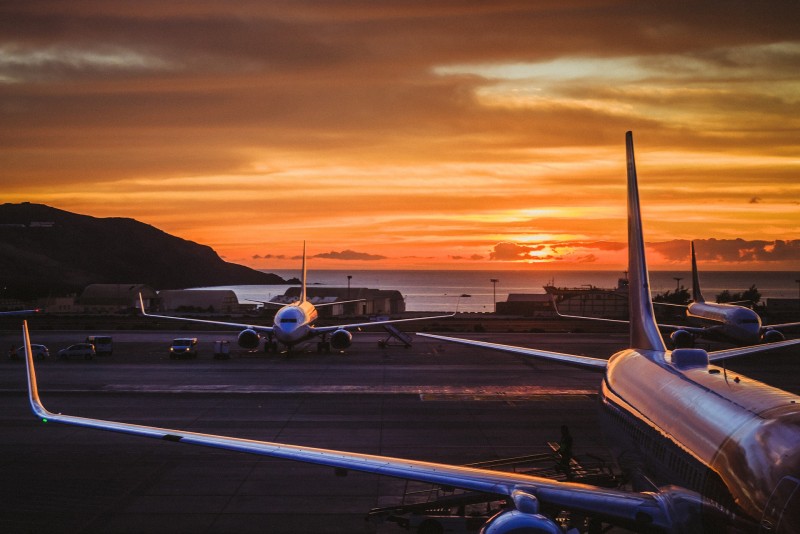 One of the largest costs of any trip tends to be the airfare, that's why finding that hidden cheap flight deal can be just as important as finding the right destination, the right time to visit, or the right place to stay. After all, if your flight is too expensive, you probably won't plan that holiday.
Every day thousands of amazing deals and offers are released by airlines; from mistake fares to special promotions deals. If you know how to look for them the possibilities are endless.
We're going to help you master finding a cheap flight. If you follow our advice you'll get the satisfaction of booking some of the cheapest airfares possible for your holiday.

1. Don't Start Hunting For Fixed Travel Dates And Times
The most important thing is to be flexible. Many people tend to decide on their dates and then look for the cheapest flights for those dates. However, being flexible with your dates can get you great deals on flight offers.
We're sure you've noticed that airline ticket prices tend to vary greatly depending on the day of the week, time of year, and upcoming holidays, such as Eid, Christmas, or New Year's Eve. People want to head to somewhere warm in the winter or travel when the kids are out of school or during long weekends. If you're flying when everyone else is, then your flight is going be more expensive. So try to fly off season or be flexible with your dates. Airlines know when a festival, holiday, major sports event, or school break is coming up and they raise prices accordingly. However, if you are dead-set on visiting someplace, go there in the low season when fewer people visit and airfares will be cheaper. But if you want to go in the middle of peak travel season then your ticket will probably cost double or triple.
Also, it's generally always cheaper to fly during the middle of the week rather than on a weekend, because most people travel on the weekends and airlines hike their prices then. Prices generally tend to be on the cheaper side if you're flying after a major holiday, as are early-morning or late-night flights; both because fewer people want to travel then. The difference of one day can mean hundreds or even thousands of Rials in savings.
2. Be Flexible With Your Destinations
To score the cheapest flight deals you should be open to looking at whatever destinations and dates are on offer at the time, but even if you can't be flexible about your dates, at least be flexible with where you fly. Just check with your Zahara Travel Holiday planner about current destinations offers and book away because there's always a deal to some destination, and if you're flexible on where you intend to visit, you'll always get a great deal.
When you're fixating on one place at one time, you are stuck with booking at whatever price is currently available. When you choose to look at other destinations a world of amazing cheap airfares opens up.
3. Fly With Budget Carriers
A couple of decades ago, if you wanted to fly between continents, you were mostly stuck with traditional expensive airlines, but that's no longer true due to the host of budget airlines that have cropped up. With the host of budget airlines vying to increase their market share, there are a host of airlines offering cut-price and extremely competitive prices on many long-haul routes, offering travellers around the world the option to fly to their destinations for very little money.
So choosing the local regional carrier is a good alternative to flying with the major players as the loss of minor perks is overshadowed by the hundreds of Rial you will save on your travel. Keep a close watch out for any additional fees as these are where budget carrier airlines sometimes charge fees for checked bags, carry-ons, printing your boarding pass, and just about anything else they can get away with. So be sure to cross-check and add up the cost of the ticket and the fees to make sure that the price is lower than a larger carrier.
4. Check Out Indirect Flights and Connections With Layovers
Not only is it an advantage to be flexible with dates and destinations but being flexible with the route you take is another great way to get a cheaper ticket. Sometimes it could be cheaper to fly to Amsterdam and take a budget airline from there to London rather than to fly direct to London. Nowadays there is a surfeit of budget carriers around the world that taking advantage of a good deal to another city and then hopping on a budget flight to your final destination is often the best way to take.
Just be sure to have at least three hours between connections as booking tickets on different airlines will mean that if something goes wrong, you can't just get put seamlessly on the next flight. Your second airline won't be bothered to make arrangements if you are late since you didn't fly them on the first leg.
This method is a lot more work as you have to spend a lot of time figuring out many different routes and check different airlines, and connecting adds more time to your journey. However, it'll save you a lot of money on your flight, giving you extra cash to spend on your travels.
5. Don't Fixate On One Airline
Being willing to book different airlines allows you to mix and match flight ticket combinations to get the best flight deal possible. You may be flying on separate tickets but it really works to get you the best flight deals.
Ofttimes a new airline will run promotional deals on new legs offering a much better rate on flights with similar times and destinations.
6. Sign Up For Airline Alliances
Joining an airline rewards program is a fantastic way to score free flights, upgrades, and even companion tickets. Even if you don't fly very frequently, you should sign up for the airline's reward program. Stick to one reward program within an alliance to collect all the points in one program to redeem, because if your points are spread across numerous programs in an alliance, chances are, you will never get around to collecting enough on one to redeem. Bonus being that you can earn a lot of miles through credit card signs, online shopping, surveys, special offers, and more. You can easily earn over a million miles the year – without flying or spending extra money. That translates into dozens of free flights (often in business class) for you to use on your travels. If you plan ahead and budget well while collecting points and miles, you can easily travel around the world very cheaply or even on some occasions completely free.
7. Keep an Eye Out for Special Deals
Nobody really likes to clutter up their inbox, but by signing up for mailing lists from airlines and other popular flight booking websites you get access to the coolest deals. Scroll to the bottom of the page to sign up for the Zahara Travel newsletter, and you'll be able to get updates about all the last-minute or special deals that are happening and we promise not to spam you unnecessarily. Avail this easy travel hack now to find cheap flights. Why? Because we do all the work for you! Many times, the cheap flights are only available for one day, and if you aren't always checking constantly for them, you're likely to miss out on many of the super cheap deals.
Additionally, you could also be offered frequent flier bonuses, and those deals can often get you free business-class tickets or upgrades at ridiculously low prices.
8. Book Early, But Not Too Early
Airline fares will keep rising the closer you get to departure, but there is a sweet spot when the airlines begin to either lower or increase fares based on demand. Don't book to far in advance but don't wait until the last second either. The ideal time to book your flight is around 6–8 weeks before your departure, or around three months before if you are going to your destination during their peak season.
9. Ignore the myths and outdated 'hacks'
The absolutely first thing to know when looking to find a cheap flight is that there is no special 'flight hack' or one super secret trick to doing so. There are a whole host of myths about how to find cheap flights. We bet you've probably come across a whole bunch of them on your search to find the best flight deals but we're sorry to tell you that they are mostly all incorrect.
Things like it being cheaper to buy airfare on Tuesdays and Thursdays used to be true when airfares were manually updated once or twice a week but is no longer the case. Similarly, There is no real evidence that searching in incognito mode leads to cheaper deals or that booking during some exact date or specific time period will help you get a cheaper airfare. Nowadays you can't really predict airline prices and websites that do are basically taking an educated and even then generally wrong guess.
The airline carries these days use advanced algorithms to determine prices and run sales based on the time of the year, passenger demand, weather, time of day, competitor prices, major events/festivals, and much more. Those old "cheap flight tricks" don't work anymore. The system is too smart to cheat so just don't bother wasting your time.
10. Book with Zahara Travel
If you're wondering where to book the best airfares for all international and domestic flights without spending hours researching simply book your flight tickets with Zahara Travel and our travel advisors will find the best flights options to suit your requirements.
The whole game with finding a cheap flight is about being flexible and smart in where you go, when you go, and how you get there. Follow the tips given above, but don't waste too much time in finding a cheap flight. If you end up spending anything more than an hour while trying to book a flight, you're wasting your time. Spend half an hour or so finding and booking a cheap flight at a price you're OK with paying for and move on with your life.
If you follow the tips above on how to get a cheap flight, you'll always get a great deal, save yourself time, stress, and avoid being the person who paid the most for their ticket!